Description
Outdoor Super Light  Aluminum Foldable Walking Hiking Stick with Flick Lock for Trekking, Mountaineering 
Material: Aluminum 6061,  also accept aluminum 7075, carbon file pole.
Handle: PP+EVA grip
Strap: Length adjustable strap
Telescopic length: 35-135cm
Diameter: 16-14-12-12mm
Lock: Flick lock
Tip: Tungsten with pad, basket
Color: As per your request,  Pantone color is acceptable
Finish: Anodization, painted.
Individual packing: 1pc per drawstring bag,  or as your request
MOQ:  300pcs
Delivery time: 25 days.
Features of Personalized Hiking Stick:
The collapsible trekking poles only weigh 8.5 oz and can be folded up into 3 sections about 13.8 inches, the perfect size for a backpack or luggage case. Lightweight for hiking and trekking.
Equipped with the quick flip lock design. Changing the height of these telescoping poles from 43.3 to 51 inches is a breeze even when you're wearing gloves or trekking in wet conditions thanks to its quick flip lock.
Whether it is climbing an iceberg or a leisure hike, it can satisfy you. 4 season accessories (a pair of rubber heads, hard boots, snow baskets, sand baskets) and tungsten carbide.

The handles of the sticks are made of high-density EVA, keeping your hand dry and not sweaty.

It is more sturdy and comfortable than a cork handle. Don't worry about the risk of unglued and broken.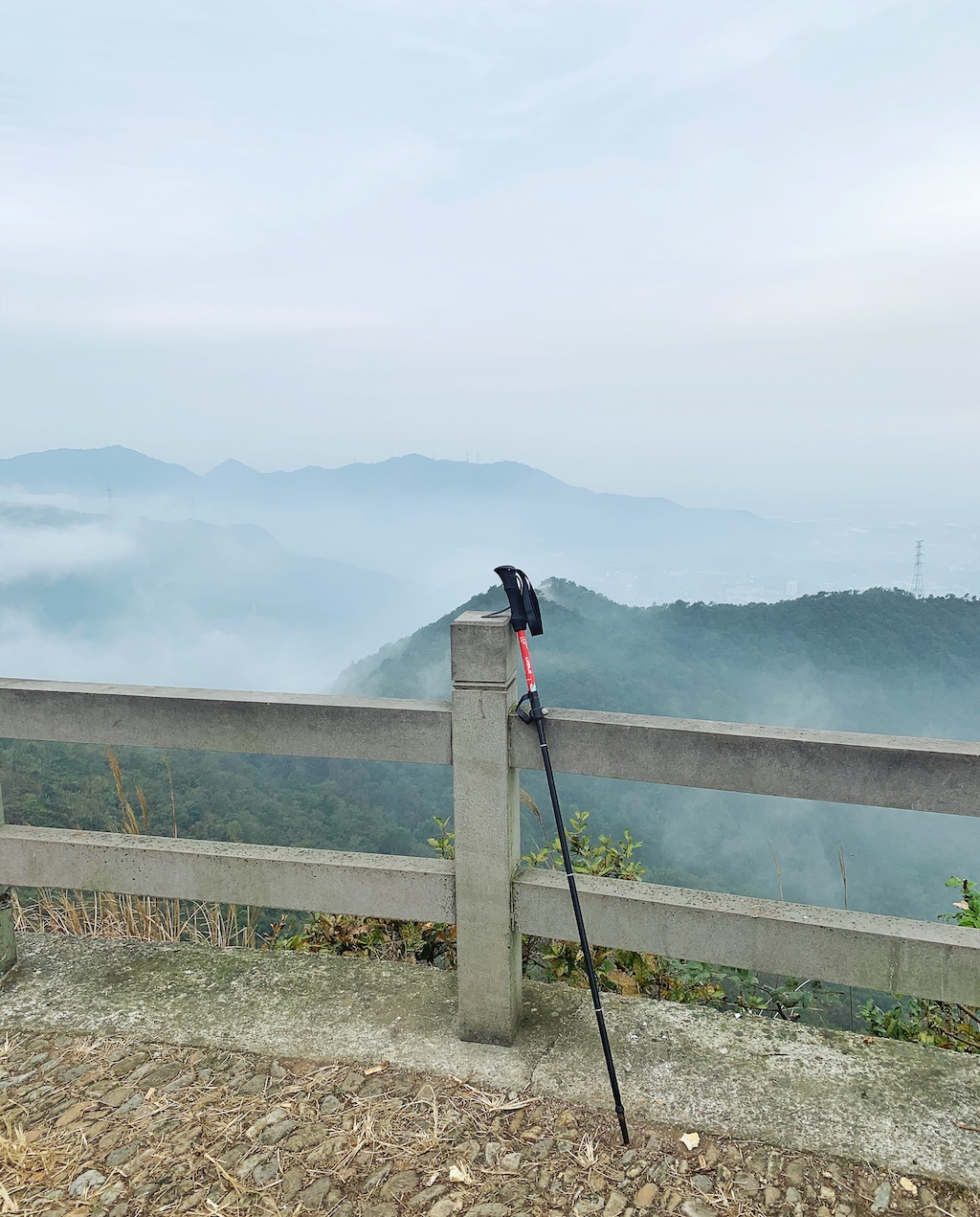 We are pleased to present our latest innovation in outdoor gear – the 5 Sections Lightweight Foldable Trekking Poles. Designed with the utmost convenience and functionality in mind, these trekking poles offer a range of features to enhance your hiking and walking experience. Whether you're an avid adventurer, a casual hiker, or a frequent traveler, these foldable hiking sticks are the perfect companion for your outdoor pursuits.
Advantages of Hiking Sticks Foldable:
Shortest Collapsible Trekking Pole: Our trekking poles are designed to be compact and portable. With a unique folding mechanism, they collapse to their shortest length, making them easy to pack and carry.
Foldable Hiking Sticks: The foldable design of these trekking poles allows for a quick and effortless setup. They can be easily unfolded and locked into position, providing stability and support during your outdoor activities.
Telescoping Walking Stick: The telescopic feature of these hiking poles allows you to adjust the height to your desired level. With a simple twist-lock mechanism, you can easily extend or retract the poles to find the perfect fit for your height and terrain.
Personalized Hiking Stick: We understand the importance of personalization, and that's why our trekking poles offer customizable options. You can choose from a range of handle materials, colors, and patterns to create a hiking stick that reflects your unique style and preferences.
Lightweight and Durable: These collapsible trekking poles are made from high-quality materials that ensure durability without compromising on weight. They are lightweight yet sturdy, providing reliable support and stability on various terrains.
Our Foldable Trekking Poles are designed to cater to a wide range of outdoor enthusiasts, including:
Hikers and Backpackers: These trekking poles are perfect for hikers and backpackers of all levels. They offer stability, reduce strain on joints, and provide balance on challenging trails.
Travelers: With their collapsible and lightweight design, these hiking sticks are ideal for travelers who want to explore new destinations. They can easily fit into suitcases, backpacks, or carry-on luggage, making them a convenient travel companion.
Adventure Seekers: Whether you're trekking through mountains or exploring dense forests, these telescoping hiking poles will provide the support and stability you need to tackle any adventure.
As leading trekking pole manufacturers, we are proud to introduce our 5 Sections Lightweight Foldable Trekking Poles. With their collapsible design, adjustable height, personalized options, and durable construction, these hiking sticks are designed to enhance your outdoor experience. Whether you're embarking on a challenging hike or exploring new territories, our foldable trekking poles are the best choice for reliable support and portability. Invest in these collapsible walking sticks for travel and make your outdoor adventures unforgettable.