Description
Outdoor Super Light  Aluminum 7075 Racing Ski Pole/Grass Ski Pole/ Dry Ski Pole
Don't underestimate the importance of a good pair of ski poles for alpine racing. Racing ski poles are typically made from ultra-strong, yet lightweight materials like carbon or aluminum. Our selection of ski poles is specific to race disciplines. Giant slalom, super g and downhill race poles are designed with a specialized aerodynamic bend in the shaft, while slalom ski poles remain straight. We carry poles for both adult and junior ski racers.
Weighing in at just under a pound per pair, these Aluminum Ski Poles are lightweight and easy to maneuver, allowing you to make quick turns and navigate even the most challenging terrain with ease. The durable aluminum construction ensures that they are strong enough to withstand even the most intense racing conditions, while the ergonomic grip provides a comfortable and secure hold.
With a sleek and stylish design, these poles are the perfect addition to any racing outfit. The aluminum 6061 construction provides both strength and flexibility, allowing for precise control and maximum power transfer. And with a range of sizes available, you can be sure to find the perfect fit for your needs.
So why settle for anything less than the best? Whether you're a seasoned pro or just starting out, the Aluminum 6061 Racing Ski Pole is the perfect choice for anyone looking to up their game on the slopes. So grab your pair today and experience the thrill of racing like never before!
Material: Aluminum 7075,  also accept aluminum 6061, carbon file pole.
Handle: PP grip
Strap: Adjustable length Strap
Length: 50-200cm; as your request.
Diameter: 18-9mm
Tip: Steel with pad, basket
Color: As your request,  Pantone color is acceptable
Finish: Anodization, painted.
Individual packing: 1pc per PE bag,  or 1pc per drawstring bag,  or as your request
MOQ:  300pcs
Delivery time: 25days.

Racing Ski Pole Features:
Flexible and lightweight ski poles for on piste skiing, Perfect for dynamic movement on the slopes

Anodization / painted can be done, make the ski pole more perfect looking
Customize the package is available
Aluminum Composite Ski Racing Pole
Superior stiffness and swing weight
Elliptical shaft design for less wind drag
Racing baskets
IMP (Internal Pressure Molding) Technology allows for precise standards
Racing Ski Pole Packing:
Usually, 1pair per PE bag, also accept the customized, like packed by paper tube with your logo printed.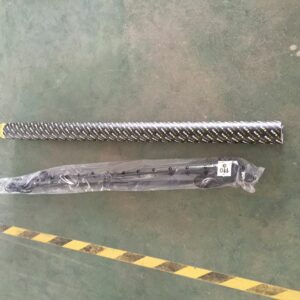 Contact Us
The Mango Racing Ski Pole is a great addition for any skier who wants a lightweight, reliable pole. Featuring a longer grip zone to allow for easy movement on sidehills and in the steeps, vertical gain is the name of the game for this fast and light accessory piece. More good news; lightweight doesn't mean light on durability. These Racing Ski Poles are made of some of the strongest materials on the market. The Mango carbon lower shaft ensures damage resistance from your ski edges and the carbon upper shaft shaves grams but adds stiffness and reliability. The Racing Ski Pole is a true touring pole made for adventurers and racers alike.Racers like ultralight and stiff carbon fiber shafts that transfer power efficiently. Two-piece Racing Ski Poles are handy when you might need to put your poles on your pack. Features like a choke-up grip alleviate the need to adjust when side-hilling. Find skimo racing, mountaineering, and ski touring poles here. Welcome to contact us if you are interested in our products.